Beginning of the week we did a little book on Martin Luther King Jr.
find the little book we worked on here at Enchanted Learning
Valentine's Day Unit @ Musings of Me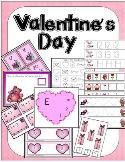 What a cute, sweet printable.  My lil guy will go nuts over all the cute pages.  Head on over and download your copy for your little ones.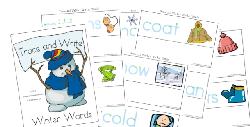 Winter Preschool Printable @ Itsy Bitsy Learners
[ad#HTML LM Val book]