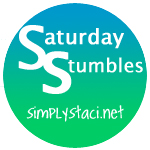 I have had quite a week, but I am going to the circus today with the family.  After the circus we are coming back home for a nice meal of baked chicken, congri oriental, fried ripe plantains and salad, just like back home.  Yum
Here are a few stumbles that caught my eyes for my kids.  I have been think much about new games and activities to do with them together.
Coloring Site – so many color sheets for my lil guy, he is going to love this.
Imagination Factory – nice list of art classes for kids
I Can Teach My Child – A cute lil blog