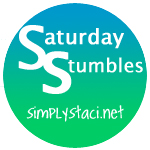 1.  Candles in Seashells – Neat way for me to use my extra candle wax and recycle.
2.  How To Clean Stuff there are times when I need answers to what to use and how to clean something and here I found the answers.  Pretty neat site and quite helpful to me.
3.  Well  later in the week was feeling a bit blue and was gravitating toward chocolate.  When this site popped up  I immediately felt less blue awww heaven.